Every practitioner at The White House is a fully qualified and registered dentist, educated in more than just teeth whitening. The White House, Teeth Whitening report to the Regulation and Quality Improvement Authority and Heathcare Improvement Scotland who regulate dental practices and fully qualified and registered dentists complete all of our treatments.
EXCELLENCE RECOGNISED BY
RELEVANT REGULATORY BODIES
The RQIA is an independent health care regulator who safeguards the public by maintaining high standards for private dentistry. Through inspections, reviews, and audits, RQIA and Healthcare Improvement Scotland assures the quality of care, promotes improvement, and safeguards patients' rights. Read more about how much The White House impresses these agencies on our About Us page!
At The White House, we pride ourselves on the amazing work we do and the high clinical standards that we consistently meet. That's why we are delighted to announce a strong annual report by the Regulation and Quality Improvement Authority (RQIA) and Healthcare Improvement Scotland, which identified no areas for improvement.
The General Dental Council is the registration body for all dentists in the United Kingdom. They are responsible for ensuring and maintaining high standards of skill and education in dental practitioners, determining their fitness to practice, and ensuring dental education quality. Through this, they protect patient safety and confidence in dental work.
The White House's commitment to excellence doesn't stop there. We are delighted to introduce the award-winning Beyond Polus Advanced Whitening System. This revolutionary tooth whitening system soars above other teeth whitening machinery in capability and quality of the procedure. As a winner 2020 Top In-Office Teeth Whitening Award for dental machinery, it provides a worry-free, pain-free, non-invasive teeth whitening procedure utilizing light-bridge power whitening technology, this dual light accelerator uses a fibre optic light filtration system which filters out all harmful heat and UV rays, this is combined with the brand new ultrasonic technology which spans the blue light spectrum to provide effective and precise results in just 45 minutes, your smile can transform into a pearly white, youthful, and healthy set of teeth. Our treatment is also useful in eliminating even the most stained and abused enamel, wiping out stains caused by tobacco, coffee, tea, and the inevitable yellowing that comes with ageing.
Image is extremely important to people now more so than ever, and there is no quicker and safer way to boost your image and gain younger, healthier looks than to get yourself a teeth whitening treatment.
It only takes 45 minutes, is easy, pain-free, and our teeth whitening treatment results should last about one year.
Our Technology has been extensively tested worldwide and is clinically proven not to have any long term negative or harmful effects on the gums, dentine or enamel.
On the contrary, it has proven to actually be good for the teeth, removing any stains that have built up on the outside of the teeth AND stains built up deep within the teeth, the whitening gels are specially formulated to strengthen the teeth and kills 95% of any harmful bacteria that may be in the teeth or gums.
In-clinic professional Teeth whitening is an easy fast and non-invasive cosmetic treatment producing immediate results. The specially formulated gel is used in conjunction with the power advanced laser light accelerator to remove stains that have built up over years, in just 20 minutes! Laser Teeth Whitening has been extensively tested and  proven to have no long term negative effects on the enamel,  dentine of teeth or the gums.
The White House  whitening gel (comprising 6% Hydrogen Peroxide) is specially formulated to improve general oral health, by helping to strengthen the teeth and the light accelerator also kills 95% of any harmful bacteria that may be in the teeth and gums.
We give a 100% money back guarantee – If we don't whiten your teeth by a minimum of 5 shades whiter, you will not be charged for the treatment.
*Terms and conditions of refund policy:
On the day of your treatment,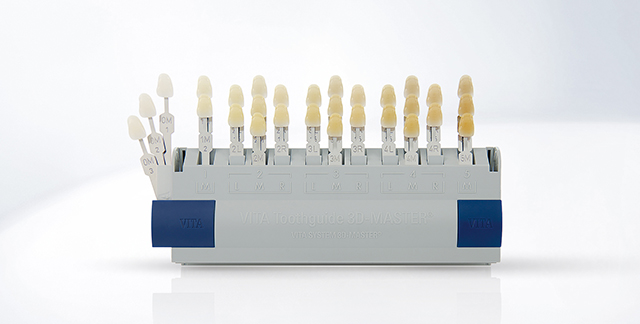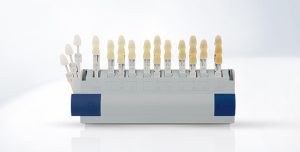 shade measurements will be taken in conjunction with your treatment consent form. We will confirm this shade with you and record it on the form.
We aim to achieve a minimum of 5 shades whiter from your starting shade. If you do not achieve 5 shades whiter (measured on the international standard Vitapan Shade guide) on the day of your treatment, you are entitled to not pay for the treatment, or, we can offer you additional whitening sessions free of charge to achieve optimum and satisfactory results or a complimentary home kit if that is preferable. Payment of treatment on the day is accepted as customer satisfaction with results.
After the treatment is completed, there is a 24-hour white diet required. We cannot control this and the results will diminish if the white diet is not adhered to accidentally or otherwise.
We also understand that even with adhering to the white diet, in a small number of cases, a regression in colour can occur, which means, your teeth will no longer look as white as they were after the treatment. This might be due to the mineral content of the teeth which is different for every individual.
If Regression occurs…
Please don't hesitate to get back in contact with us to discuss it and we will arrange for you to come back to us for a review.
When returning we will take new shade measurements and compare this to your old shade. We will discuss this with you and we can then decide what's best to do.
Generally speaking, a second treatment (free of charge) will resolve 90% of the regression cases as we usually achieve optimum results that last, or, we can offer a free Teeth Whitening Home Kit which you can continue to use at home to help improve results. The options will be given by our dental professional during the review and it will be your choice depending on your own personal circumstances and case.
If you completed a second treatment but have still not achieved the desired minimum 5 shades whiter, or, a regression occurs again, you will still be entitled to a full refund as per our 30-day money-back guarantee.
Unfortunately, about 2% of people's teeth will not hold the whiter shade due to the mineral content and composition of the enamel and dentine of the teeth, therefore, further sessions results would likely just regress again anyway.
If you prefer to have your money back instead of having a second treatment, we will gladly provide you with a full refund after we verify that there is less than a 5 shade improvement.
The shade check, Re-treatment and Refund must be completed within a maximum of 30 days of initial treatment.